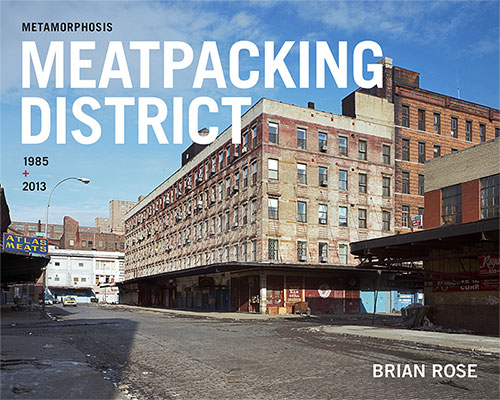 I Fear Brooklyn:
Slow-walking frame-by-frame through Brian Rose's Metamorphosis, it's difficult not to long for the romanticism of that period. Brick warehouses, rotting fence posts, white box trucks where the gays would get it on for fear of beatings. To look at how and why it's changed, well, it hurts so much you ache for more.


City Lab (From the Atlantic)

Many of the old buildings Rose shot in 1985 remain today, but the life they support appears to be from a different universe. In the book's foreword, Jeremiah Moss of Vanishing New York expresses not only a longing for what the Meatpacking district used to be but bewilderment over how fast it all went away, writing of the district's past: "[M]eat on hooks, libertines in leather, sex-shifters, artists, poets, the indescribable stink of it all, that mud-luscious and puddle-wonderful (to crib e.e. cummings) underbelly of the old New York—was it all a collective hallucination? Was it ever real?"
Brian Rose:

In the early '80s it was possible to imagine New York going the way of present-day Detroit rather than way things have turned out. You'd stand in the middle of the desolation on the Lower East Side or over in the Meatpacking District and say to yourself, "This is fantastic! This is beautiful!" And there was a kind of perfection in that moment. But in another moment you'd realize that it was a lie. That people were dying of AIDS, that people were strung out on drugs, that buildings were burning down and lost forever.




Purchase Here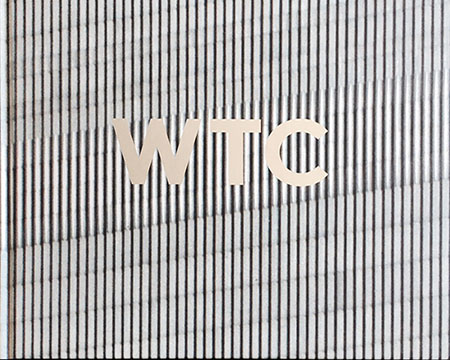 ---
Book Launch and Slide Talk
The Great Hall at Cooper Union
7 east 7th street -- Cooper Square -- New York

September 8 -- 6:30pm
Books available for purchase and signing
Light refreshments
---
Now in Stock!

WTC is the third in my trilogy of New York books. It is the story of the World Trade Center, the presence and absence of the Twin Towers, and the rebuilding of the city.

I began photographing the Trade Center soon after arriving in New York in 1977, and extensively documented lower Manhattan in the early 1980s. I made a series of images in the week following 9/11 and began collecting vernacular images around town of the Twin Towers on murals, posters, and memorials. I also photographed the rise of One World Trade Center, the skyscraper designed to replace the Twin Towers on the skyline.

It was never my intention to photograph the World Trade Center as a specific project. But a few years ago, much to my surprise, I realized that I had a book. I could tell the epic story of the World Trade Center through the pictures I had accumulated over the years.

WTC is more than a documentation; it is also a tribute to New Yorkers and all who carry a piece of this great city with them. It is a book that commemorates rather than exploits, a book that preserves memories, both painful and hopeful, and celebrates, however cautiously, the resilience of this city in the face of adversity.

Now in stock!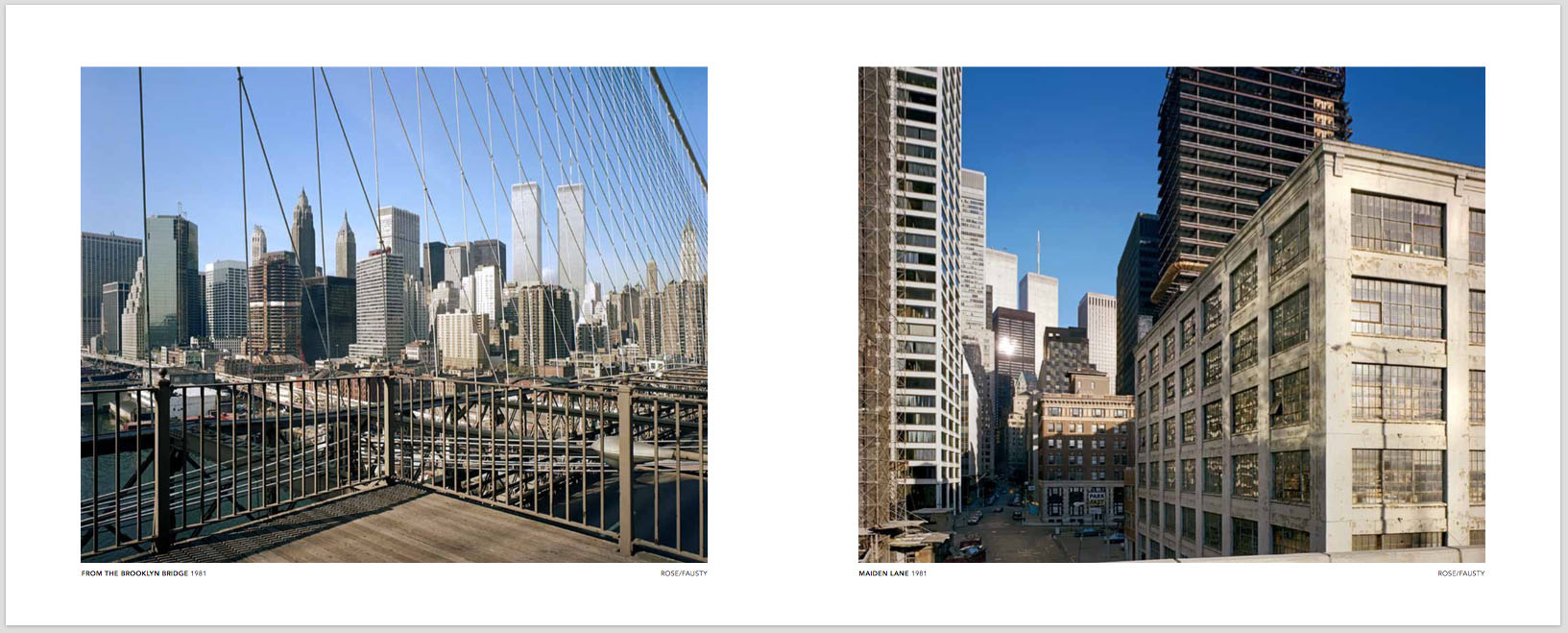 Book Preview